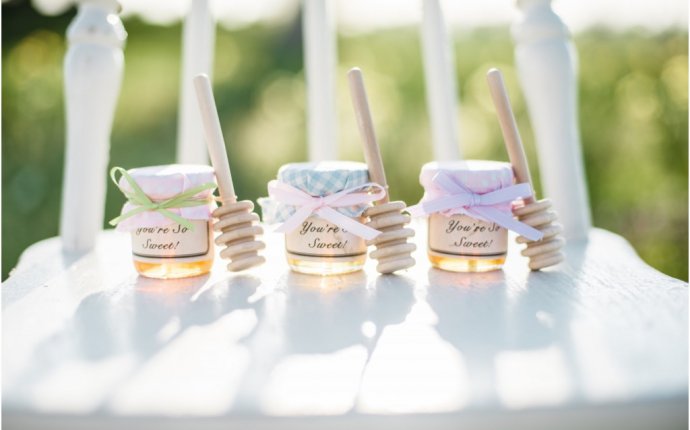 Mason Jar wedding favors ideas
Mason jars, if you haven't noticed, are one of the most practical and fun items to use when it comes to your wedding decor. They're inexpensive, rusticly chic, and allow for endless possibilities when it comes to DIY ideas for mason jar crafts.
Whether you're looking to make mason jar wedding favors, centerpieces, candleholders, or beverage containers, there are so many mason jar crafts that work amazingly well for weddings that it's hard to limit our favorites to just a few. I mean, what did brides do before mason jars? And how did this trend start?
While some wedding blogs have a love/hate relationship with mason jars because of their meteoric rise in popularity the past few years, it doesn't make them any less awesome. And while some people might have mason jar fatigue, I say "Who cares!?" If you love mason jars (and you should) then you should have as many of them at your wedding as you want. Heck, roll around in them for all I care. Just do what makes you happy.
But seriously…how did this trend start? According to Think Progress, mason jars–which are largely produced by one manufacturer, Jarden Home Brands (which took the business over from the Ball Corporation in 1993)–have been in production for over 130 years. And guess what? Their most successful sales year was 2013!
Nobody can of course point to a specific reason WHY they've gotten so popular, but it's not unreasonable to think that couple's recent tendencies to want a more relaxed, casual wedding over the past five years has contributed to their record sales. They're budget-friendly, craft-friendly, and super nostalgic, which isn't surprising given the popularity of vintage wedding ideas. Having mason jars at a wedding conveys a down-home, Southern feel, whether you're getting married in New York or Tennessee. Which, as we all know from planning a wedding, having an inexpensive decor item that can completely transform your wedding vibe is pretty much priceless. So, I have a feeling mason jars are DEFINITELY here to stay.
Source: www.womangettingmarried.com