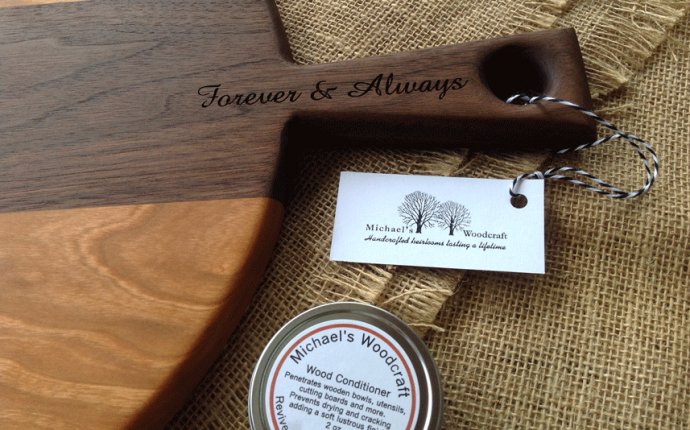 Personalized Wine Bottle Wedding Favors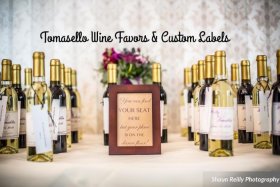 Looking for the perfect gift, wedding favor and/or holiday present? Let Tomasello Winery assist you with premium wines finished off with your very own personalized label. It is as easy as 1, 2, 3.
Step One:
Select one of our award-winning wines
Step Two:
Select favor size or full bottle size
Step Three:
Select your personalized label from the wide array shown below. Your personalized wine can be picked up at any of our tasting rooms or directly at the vineyard. Tomasello Winery can fully customize any label shown below. You will also have a choice of Gold, Black or Silver foil cap for the top of the bottles..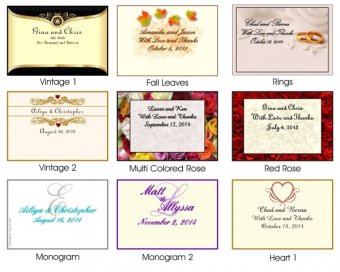 Photo labels or special art work will require a set-up fee of per order.
Deposit required. Please allow 2 to 3 weeks to process
Please Call 1-800-MMM-WINE or visit any of our tasting room outlets to place your order.*
*(Please note private label orders cannot be placed online through our online wine store).
Wine Favor Size:
375ml (split)
Cost: $4.00 per bottle
Minimum Order:
24 bottles
Available in Celebration Red, Celebration White & Celebration Rose" wines only!
Choice of Gold, Black or Silver foil cap bottle top
For full size 750ml bottle availability and pricing, please call the winery at 800-MMM-WINE
Wedding Labels: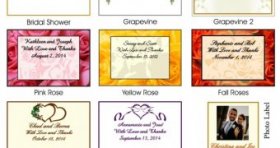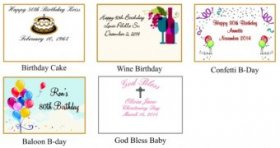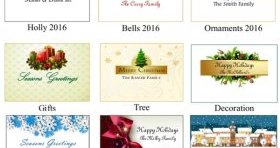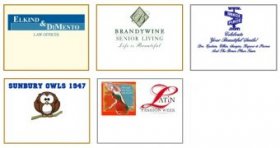 Source: www.tomasellowinery.com