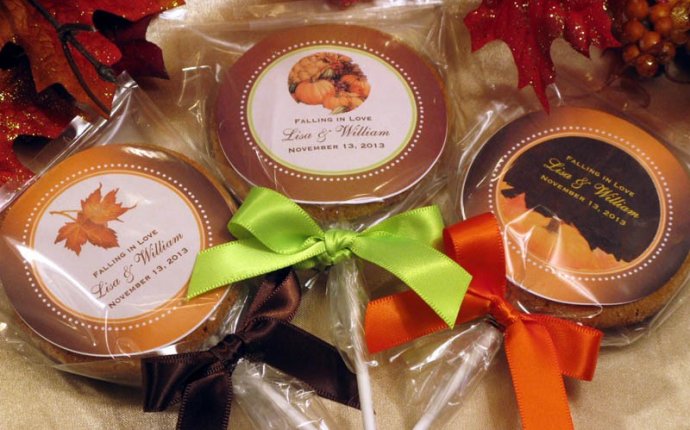 Personalized Edible Wedding Favors
Give party favors that guests can really sink their teeth into with edible favors from Gracious Bridal. Chocolates, cookies, candy, and drink mixes including cider, hot cocoa, tea lemonade, cappuccino and even cocktail mixes will delight your guests and tickle their taste buds. Individually and attractively packaged in wraps, bags and boxes to maintain freshness, our personalized edible wedding favors are made with high quality ingredients and showcase your sense of style.
Choose your favorite flavors and personalize the packaging with customized labels and finishing ribbons that match your wedding colors. Browse our selection of edible wedding favor ideas and discover unique products that will help make your wedding day perfect down to the last detail.
Chocolate Wedding Favors
Chocolate is the ultimate confection of romance and love. Our collection of personalized edible wedding favors includes more than 50 sweets customized just for you on your special day. Use customized labels to put a personal spin on Hershey's Kisses, York Peppermint Patties or miniature Reese's cups.
Serve up chocolate covered Oreos, Rice Krispie treats, graham crackers, candy bars, individually wrapped brownie pops, or boxes of brownie bites, all of them customizable with labels in your choice of fonts, colors and text. Luscious truffles, chocolate covered strawberries or chocolate dipped cherries make an elegant statement, and cupcake mix favors offer a creative style. You'll be amazed at the array of edible wedding favor ideas you'll find at Gracious Bridal.
Cookie Wedding Favors
Whether you're looking for favors that are sophisticated, vintage-inspired, whimsical, or unique, you'll find plenty of inspiration among our cookie wedding favors. For the ultimate in personalized edible wedding favors, order our photo cookies, which are white chocolate-covered Oreos or graham crackers decorated with a 100% edible version of your favorite photo and colored sprinkles or sugar to match your wedding décor. Or create your own special message to be baked inside our personalized fortune cookies. We offer treat bags or mini cookie jars filled with your choice of one of our delicious cookie flavors, Rice Krispie pops and chocolate covered cookies that can be decorated and packaged with customized touches that will make them truly unique.
For unexpected edible favors that will delight your guests, try our cookie, cupcake or muffin mixes, or our gourmet Whoopie Pie mix for a tasty blast from the past. You can even pop a big question with our "Will You Marry Me?" fortune cookie, or a "Will You Be My Bridesmaid?" or "Will You Be My Flower Girl?" cookie.
Candy Wedding Favors
Satisfy everyone's sweet tooth with treats that harken back to a traditional candy store, like caramel corn, jelly beans, caramel sticks, Chewy Sours, chocolate gems, Sixlets or candy-coated Jordan almonds. Peppermint sticks decorated with a bride, groom or wedding cake made of icing puts a bridal spin on a classic favorite, while miniature retro Dubble Bubble Gumball machines serve up smiles. Customized lollipops, mint tins, and honey jars make thoughtful thank you gifts for your guests.
Drink Mix Favors
When considering edible wedding favor ideas, think about the appeal of drinkable wedding favors. Our tasty drink mixes in customized packaging are an ideal choice, especially for seasonal weddings. Apple cider mix is a natural for fall weddings, while hot cocoa or hot cappuccino mix is a perfect way to warm up in winter. Lemonade mix is a staple of summer, and of course, tea is a year-round favorite. Our cocktail drink favors let your guests take home mixes to whip up a single-serve margarita or sophisticated cosmopolitan. All of our drink mixes come in distinctive packaging that you customize with design, color choices and wording.
Our personalized edible wedding favors are a treat for the eyes as well as the taste buds. Gracious Bridal has edible wedding favor ideas to match your personal style and your budget. Shop our collection of distinctive gifts, favors, stationery, and decorations today.
Source: graciousbridal.com