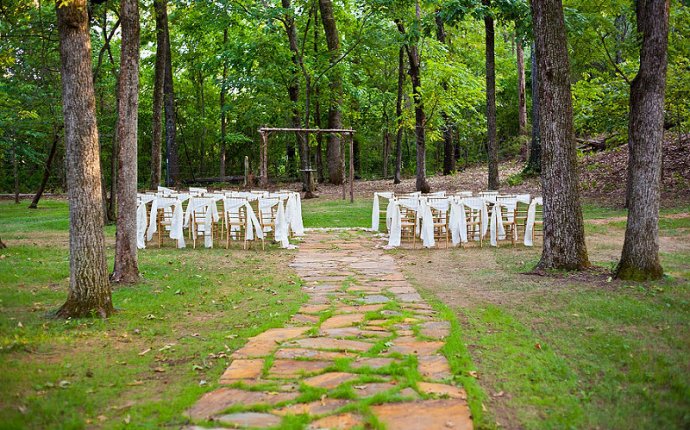 Ideas for wedding favors on a budget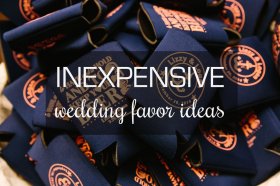 Your guests travel near and far to share in your wedding-day celebration. They buy presents, take off work, book hotel rooms, flights, and are doing it all out of love for you and your significant other. Being able to thank them in any way possible will be extremely appreciated and doesn't have to break your bank. Don't waste your money on gifts that your guests will just end up throwing away or leaving on the tables. Instead, consider these fun and inexpensive wedding favor ideas that your guests will actually want to receive! From edible treats to personalized gifts, get inspired by these fun items that will be the talk of your reception!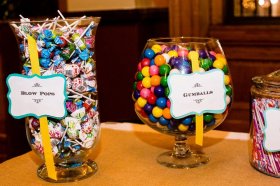 If you've been on Pinterest or looked at blogs, you've probably seen a million different ideas that you absolutely adore-until you realize how spendy they actually are. Obviously, when deciding on the types of gifts to give out, you'll need to consider your overall budget. Try to keep your costs under $2 per guests. Depending on the items that you're handing out, you can even choose to just give one to each household.
Sweet Treats
Not only is a candy bar aesthetically pleasing and super delicious, but it also serves a dual purpose as an edible wedding favor! Each of your guests can take home a bag of treats that they'll be able to snack on for days.
Other tasty ideas:
Homemade Goodies
Perhaps you and/or your spouse have a hobby that would be perfect items to give away! We've seen couples give out homemade honey, jams, beer, and even cookies. If you're the craftier type, consider some DIY projects like coasters and soaps. Buy ingredients and supplies in bulk and keep your packaging costs low, and you'll have cost-effective, homemade goodies!
Other homemade ideas:
Butter
Olive oil
Spices
Candles
Personalized Gifts
Screen printing and monogramming is a huge thing right now, and when you keep your artwork simple and find an affordable company, it doesn't end up being too expensive at all! Items such as sunglasses and can coozies tend to be a huge hit!
Other personalized ideas:
Pens
Matchboxes
Candy or mint tins
Leave a comment
Comments will be approved before showing up.
Measurement Guide
Taking Your Measurements
For the most accurate measurements, do not measure over your clothing. Your measurements should be taken while wearing undergarments similar to the ones you will wear with your dress. The measuring tape shouldn't be pulled too tight or have too much slack, and should always be parallel with the floor.
**Wedding apparel is typically sized differently than retail clothing, so keep in mind that it's not uncommon to find yourself requiring alterations.
Bust size: Wrap the tape around your back and under your arms at the fullest part of your bust (not underneath the bust).
Waist size: While standing up straight, bend at the waist to one side. Take the measurement where the natural crease happens in your side. This should be a few inches above your belly button.
Hip size: Standing with your feet together, wrap the tape around the fullest part of your hips and butt to get this measurement.
Choosing your correct size
Compare these three measurements to the Kennedy Blue size chart above. It is very important that you order the largest size that corresponds to your measurements. For example, if your bust measures 40.5" (size 12), your waist measures 31" (size 10) and your hips measure 41.5" (size 8), we advise that you order a size 12, and get your dress altered down to custom fit your body. Ordering anything smaller than a size 12 would not fit in the bust area. Please note: Our bridal gown size chart is different than the bridesmaids sizing and is listed below.
Source: www.kennedyblue.com