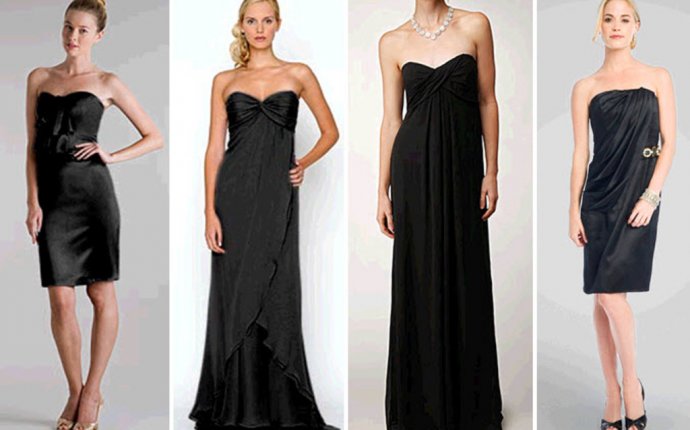 Accessories for Black dresses for wedding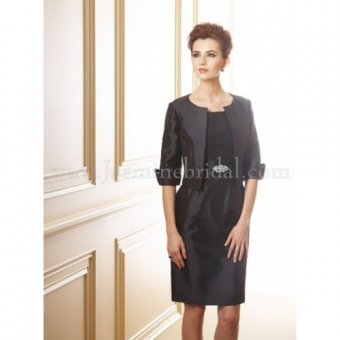 Black Dresses are Popular
Mothers of the bride and groom want to look gorgeous on their daughter's or son's special day but must select an appropriate dress. In the past, it was considered inappropriate for anyone in the bridal party to wear black, but that is now an out of date concept. There are great reasons for a woman to choose a mother's of the bride dress made of black fabric. Today, many wedding ceremonies are performed in the evening with an overall theme of darker colors. Wedding invitations requesting that the bridal party and guests wear black garments is a current theme to make it easier for everyone to shop.
Black Fabric Coordinates with Everything
Alternatively, bridesmaid dresses are frequently made of a fabric color such as gray or burgundy that will coordinate nicely with a black dress worn by the mother of the bride. Bridesmaid dresses are often made in patterns that combine black with other colors. One of the most popular dress styles for a bridesmaid is one that has a silk sash around the waist. If the bridesmaids are wearing a bright red or royal blue dress with a black sash, then wearing a mother of the bride dress made of black fabric looks fantastic in photographs.
Mothers of the Bride Dresses in Black are Economical
Black is a classic color for any occasion and helps to prevent wedding photographs from looking outdated in a few years. Choosing a black dress for the mother of the bride or groom is often an economical choice because it can easily be worn for different occasions after the wedding. Searching for bridesmaid dresses along with garments for both the bride's and groom's mothers is not always easy due to the diverse sizes and body shapes of each woman. When everyone in the bridal party wears a black dress, it is easy to find a variety of styles that look great on each person. The color black is always flattering, appropriate, and elegant.
Continue reading How to make your wedding reception memorable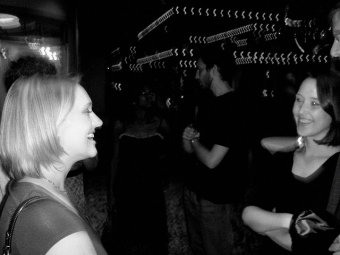 You're engaged and now it's time for the fun to begin. It's party time! One of the most anticipated parties for a couple is the engagement party. OK, maybe it hasn't been something grooms anticipate, but we're going to change that with this blog post.
We want to share a few ideas on how you can throw a fun engagement party for everyone, including the groom and his buddies.
Location – Where you choose to have your engagement party can add to the fun and excitement felt by all guests; male and female. Why not throw the party in a pub, bar, or favorite watering hole? Many pubs have an area that you can reserve for a private party. If your wedding is in a ballroom then this is the perfect opportunity to lighten up a bit and let your hair down. If you're looking for a fun and exciting engagement party, why not rent a nightclub? That's right, you can have your party with a DJ, drinks, and plenty of dancing!
Theme it – More and more we're seeing couples throw themed engagement parties. This is an excellent way of getting your groom and his buddies involved. Why don't you let your groom choose the theme? There are endless possibilities, but one of our favorites is a "couples through history" theme. There's Romeo and Juliet, Superman and Lois Lane, Danny and Sandy, even Ronald and Nancy Reagan. The guys will have fun with this one.
A Sexy Cocktail Party – You can never go wrong with a simple, sexy, cocktail party. Be sure to provide...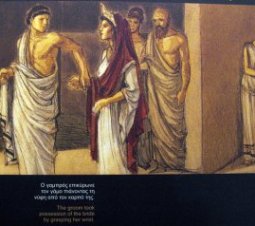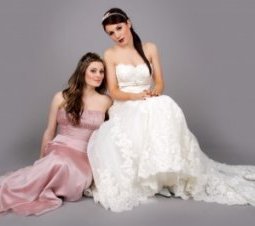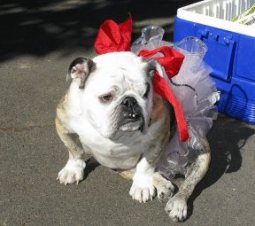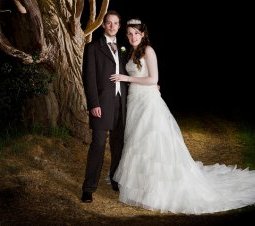 Source: thewasonline.com