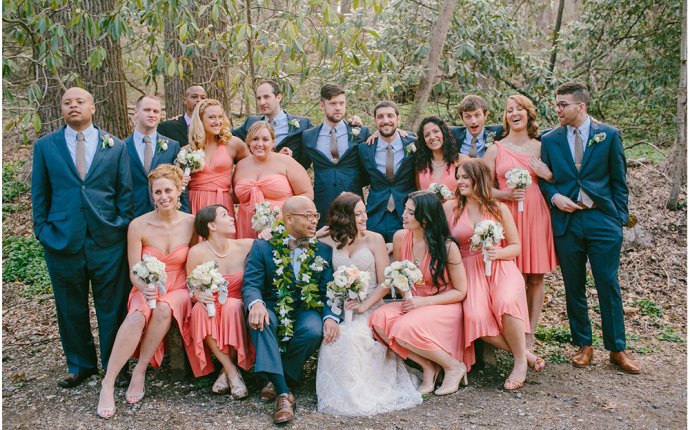 Navy and Coral wedding colors
We are Brideside, your go-to shopping experience for designer bridesmaid dresses & accessories. If you want to learn more about us, here's how it works.
Somethings just go well together like peanut butter and jelly or cookies and milk. Colors just feel right together, and coral and navy are two colors that look smashing together.
Color is important when it comes to styling your wedding. Color has the power to center an entire look and set the tone for your big day. We love the coral and navy bridesmaid dress trend that our stylists have been seeing. So we decided to pull together some coral and navy wedding ideas. From pairing navy bridesmaid dresses with coral flowers & accessories to matching coral bridesmaid gowns up with navy suits, these hues are a perfect pair. Some brides even mix and match navy and coral bridesmaid dresses – which when pulled off correctly can convey a killer look. Both colors complement a wide range of skin tones, which means your bridesmaids will look stunning.
Coral and navy pair well together and bridesmaid dresses in either color looks great from an elegant to rustic wedding theme. Check out some of our favorite styles of bridesmaid dresses and coral and navy wedding inspiration.
Source: brideside.com