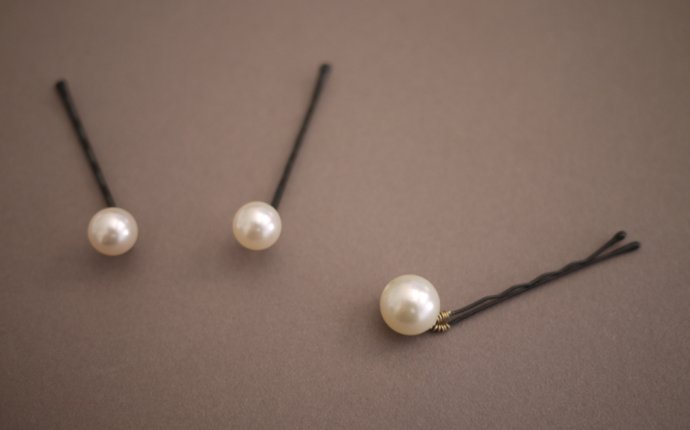 DIY Wedding Hair Accessories
Is everyone is excited for the new book, Adornments from Twigs and Honey and Elizabeth Messina? It is filled with with tutorials and gorgeous pictures, and it's a must-have for anyone who loves to craft.
In honor of her new book, Myra put together this DIY Silk And Lace Blossom Pin tutorial exclusively for our readers. The final product is incredibly pretty and can be worn anywhere. It would look so cute tucked in an updo or loose bun. We also love that the tutorial is quite easy and only requires a few supplies and takes a few steps.
Materials & Tools
4-6 squares of silk fabric that are from 2-3" (I'm using silk organza and silk chiffon)
Assorted beads Assorted piece of lace (preferably with light beading)
Bobby pin Scissors Needle & thread
Step 1: Cut the silk squares in to rounded shapes. These don't have to be perfect circles. A few wobbles and jagged edges are a good thing.
Step 2: Pull with on the edges of the cut silk using your fingers to fray the edges.
Step 3: Continue fraying your silk rounds until all are nicely deconstructed. Layer the silk pieces on top of each other and tuck in a few lace accents. Pinch the center and hand stitch together, sewing a few beads into the center as you go.
Source: www.weddingchicks.com